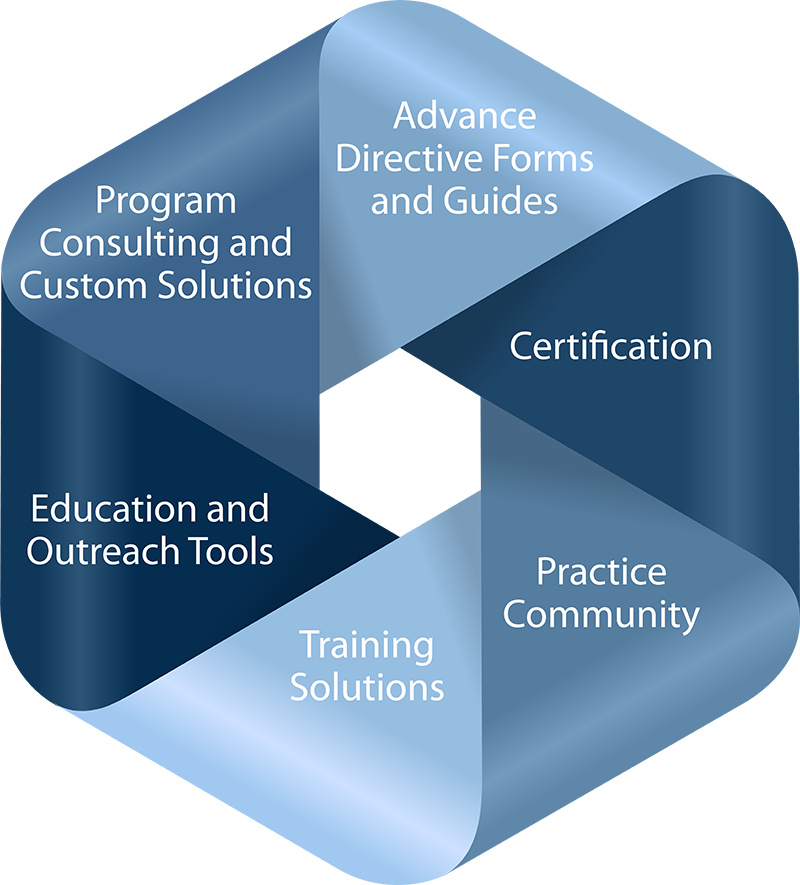 The Five Wishes Program for Healthcare
A program approach to advance care planning reaches more people and is more effective in producing desired benefits and outcomes than intervention-focused approaches. The Five Wishes Program for Healthcare includes all the components necessary for success.
Ensure expert, skilled conversations with scalable and easy-to-implement training solutions
Five Wishes Clinical Training Solutions focus on developing communication skills, and framing conversations around key domains that addresses what matters most to people - empowering clinicians to have advance care planning discussions that add quality and value.
Flexible online, webinar-based, workshop, and classroom options available.
Browse training options
Build the right systems and processes
Effective implementation ensures your advance care planning program makes a meaningful difference for your care recipients and your organization. Five Wishes expert consultants work with you to provide strategic program recommendations, evaluation and assessment services, process and workflow guidance -- and help determine what you need to scale-up, focus, and improve your outcomes.
Five Wishes program development, tools, training options, electronic solutions, and materials can be customized and/or custom built to meet your specific requirements. Formatting, branding, online access, electronic storage – we explore the possibilities and build what you need.
Accessible patient program-consulting
The Five Wishes Advance Directive Document is widely-known for being easy to follow, understand, and complete. An excellent patient education tool, it provides a conversation framework that covers medical, emotional, spiritual, and communication wishes. Clear, user-friendly wording is accessible across reading levels and in 30 different languages and braille. Available in booklet, online, and virtual formats, with solutions for electronic storage and retrieval. Conversation tools for families with children or teens include My Wishes and Voicing My Choices, designed to address the unique concerns and expressive preferences of younger patients.
The Five Wishes Conversation Guide for Individuals and Families educates patients and families about advance care planning, and gives step-by-step guidance on completing the Five Wishes advance directive document. Includes ideas for talking with their doctor, FAQs, and suggested words and phrases for starting conversations with loved ones.
Browse Documents and Guides
Community and referral engagement
Ready-to-use and customizable with your brand and message, Five Wishes resources can help you raise awareness of your services, while encouraging healthcare decisions and family communication before a serious illness.
Providing truly useful resources that help physicians better serve their patients can deepen professional referral relationships, and position your program. The Five Wishes Physician Toolkit is a turn-key resource that equips any practice to begin having compassionate and effective advance care planning conversations, with no need to develop content.
The Five Wishes Conversation Guide for Individuals and Families is a community program-consulting tool that engages people in thoughtful consideration of their care wishes and offers step-by-step guidance on completing the Five Wishes advance directive document.
The Five Wishes Presenters Guide outlines practical suggestions and guidance for planning and implementing successful outreach initiatives around the topic of advance care planning.
Download presentation & outreach tools
Program Mentoring and Support
The Five Wishes Practice Community is a collaborative of healthcare professionals who use the Five Wishes Program. The goal is to foster excellence in advance care planning through sharing and connecting around best practice examples, helpful resources, supportive assistance, and more. The Practice Community is available at no cost and includes facilitated educational webinars, mentoring and technical assistance, tools to enhance program structure, and more.
Tools & Resources
Webinars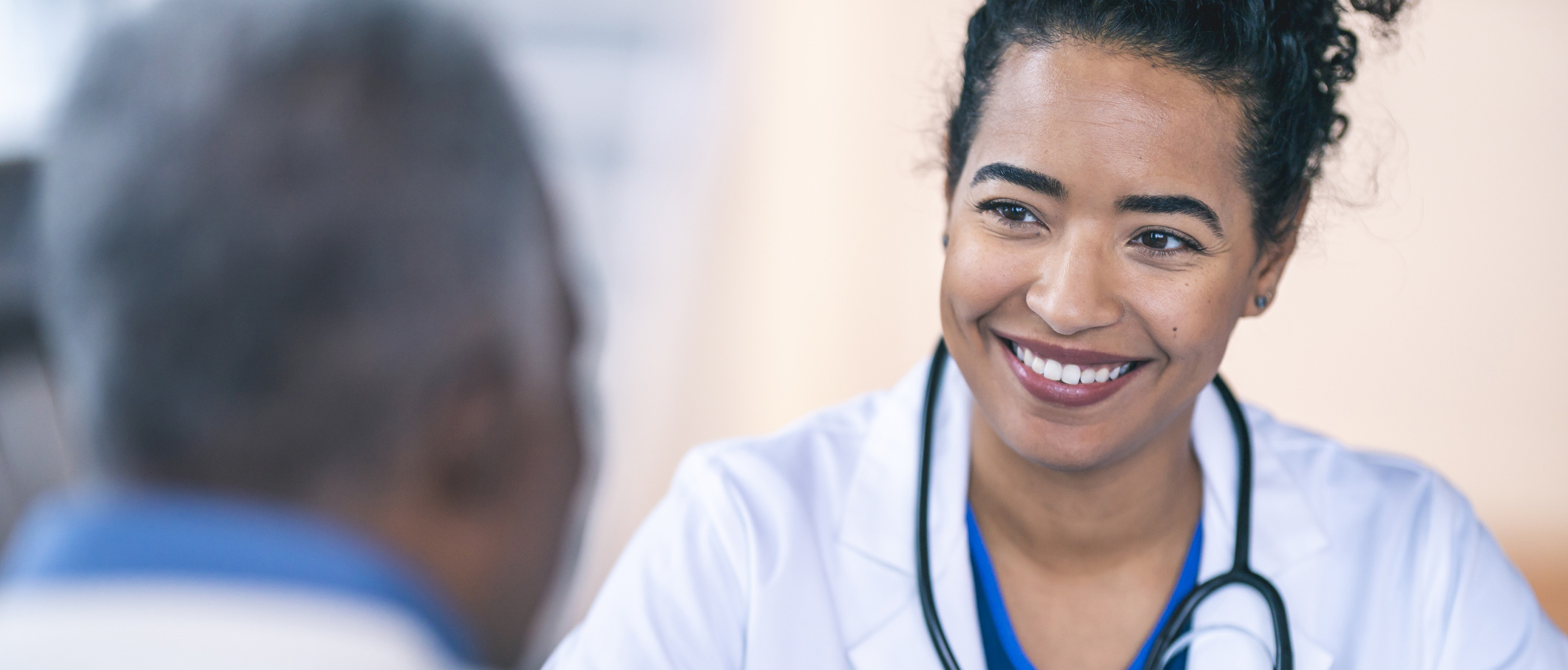 Palliative Care, Transitional Care, and Population Health
Advance care planning is an integral service and key care component for reaching and serving the most fragile, high-need patients - ideally ahead of a crisis. Five Wishes is a turn-key program that can help you
Reduce unwanted, low-value care
Ensure accessibility of advance care planning information
Foster and preserve the humanity and unique personhood of those you serve
Staff in all care settings can engage in effective, compassionate advance care planning conversations so that however a person arrives at the end of life, their wishes are known and documented, and their families are well-prepared to make end-of-life decisions. We can help you integrate advance care planning in your practice.
Helping you succeed in value-based care delivery
A comprehensive advance care planning program can help your organization ensure high-value, high-quality, meaningful care. The Five Wishes Program for Healthcare addresses the most important factors in successful value-based care delivery.
Communication skills are crucial in meeting and exceeding standards of excellent care and shaping patient experience. The Five Wishes program includes training that empowers clinicians to have values-based conversations that positively influence care quality, as well as expert consulting to help you measure the difference advance care planning makes for those you serve.
Advance care planning results in significant benefits for patients, but only if they can access the information and tools to engage in planning conversations. The Five Wishes program creates a variety of advantages for improving access to this valuable service.
Browse Resources
Advance care planning is a service requirement for participating in payment models, achieving standards of accreditation, and meeting guidelines. Five Wishes has all the program components you need to reach the bar.
Keeping clinicians engaged and preventing burnout is a challenge across healthcare in our current environment. Our approach to preserving the humanity of clinical encounters and supporting clinicians through peer networking can help.
Mentoring and Support
People who are involved in their own health decisions and behaviors have better outcomes, and higher satisfaction with their care. Five Wishes includes a variety of resources that can help you successfully engage patients and their families with friendly, useful, and appealing offerings.
Find Solutions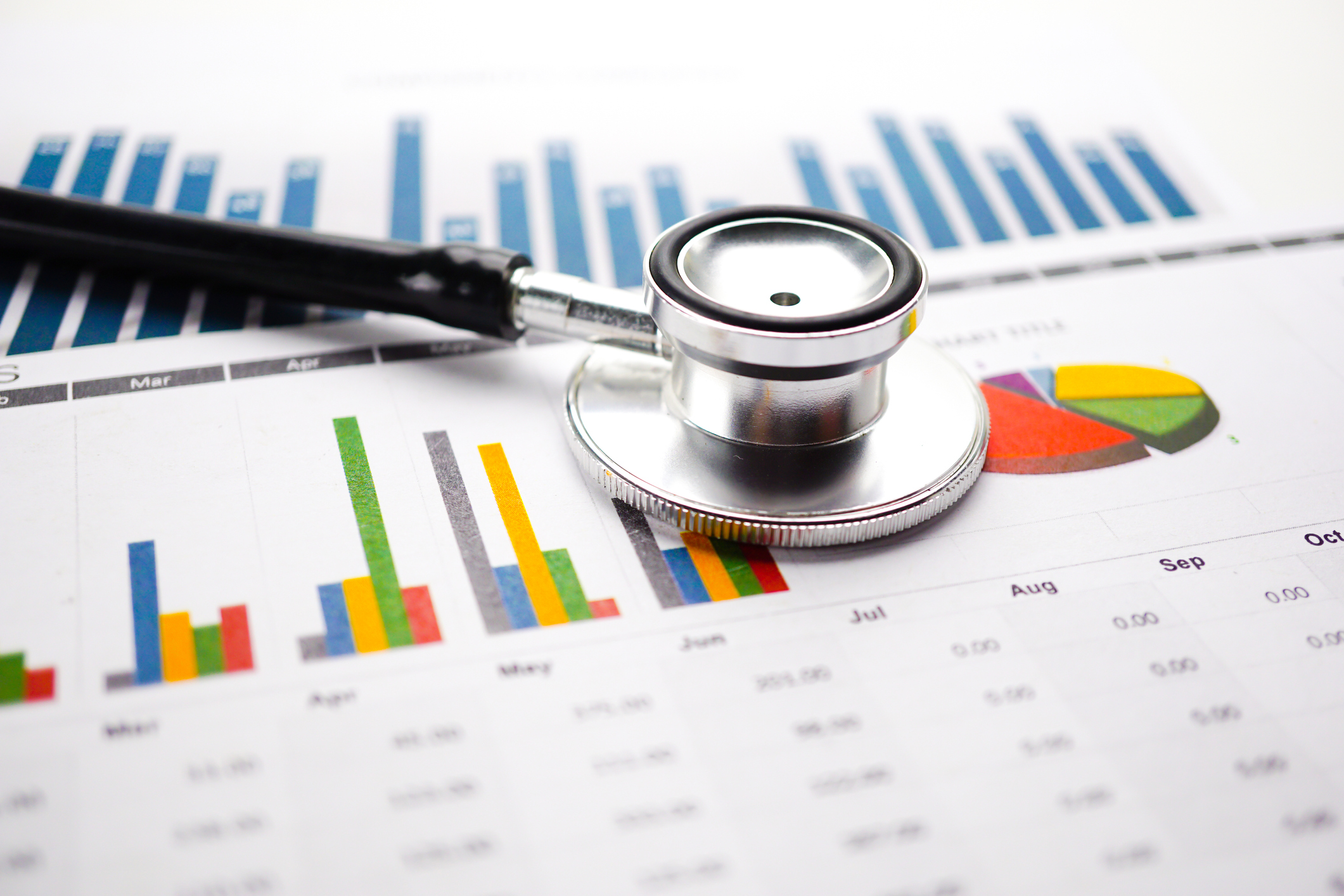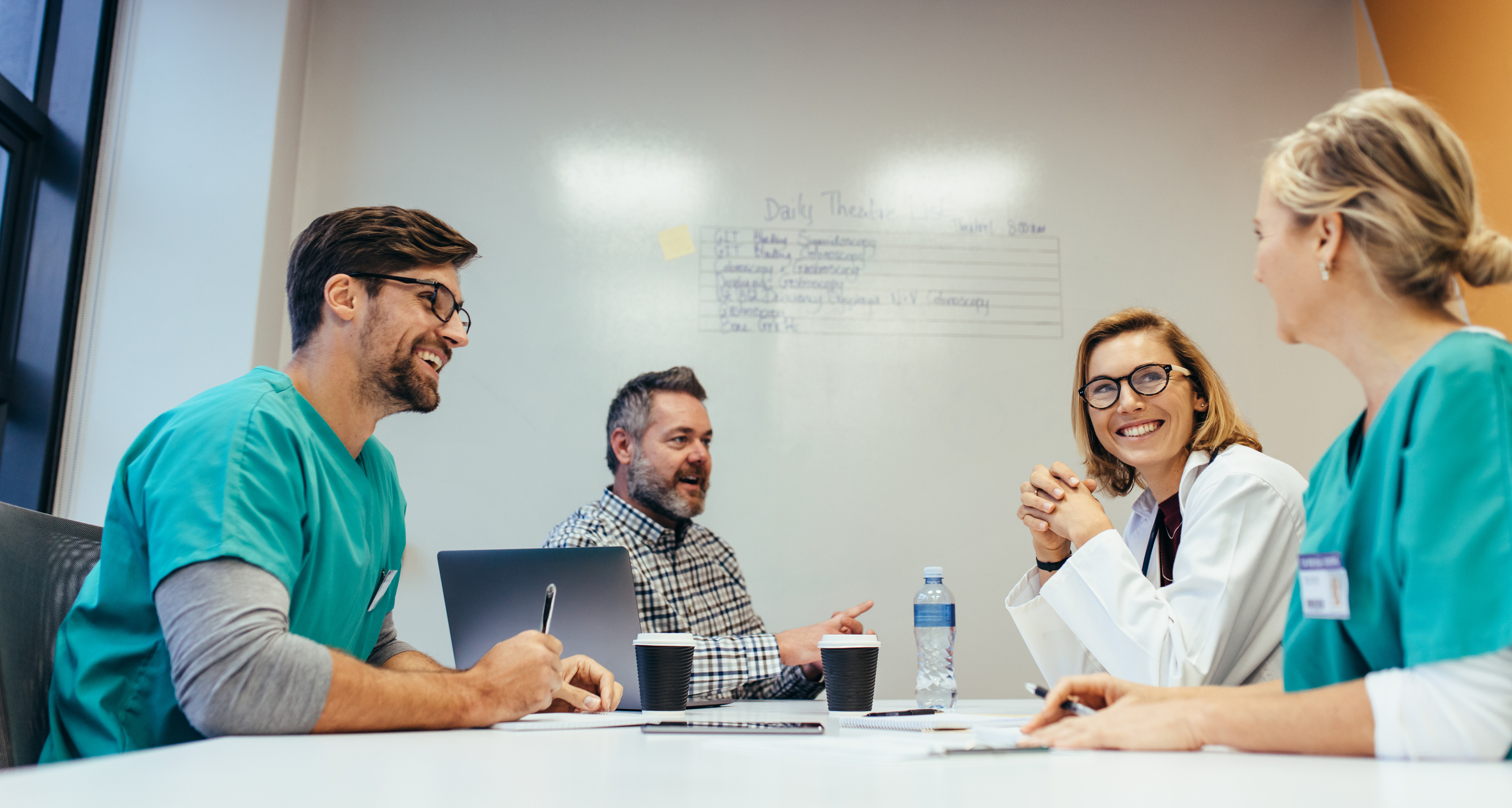 We'll meet your program wherever you are
Whether you're just getting started building an advance care planning initiative or seeking enterprise-level solutions for your health system, we can help. Find resources and ideas about how Five Wishes can work for you, based on what matters most for your program.
Tools & Resources