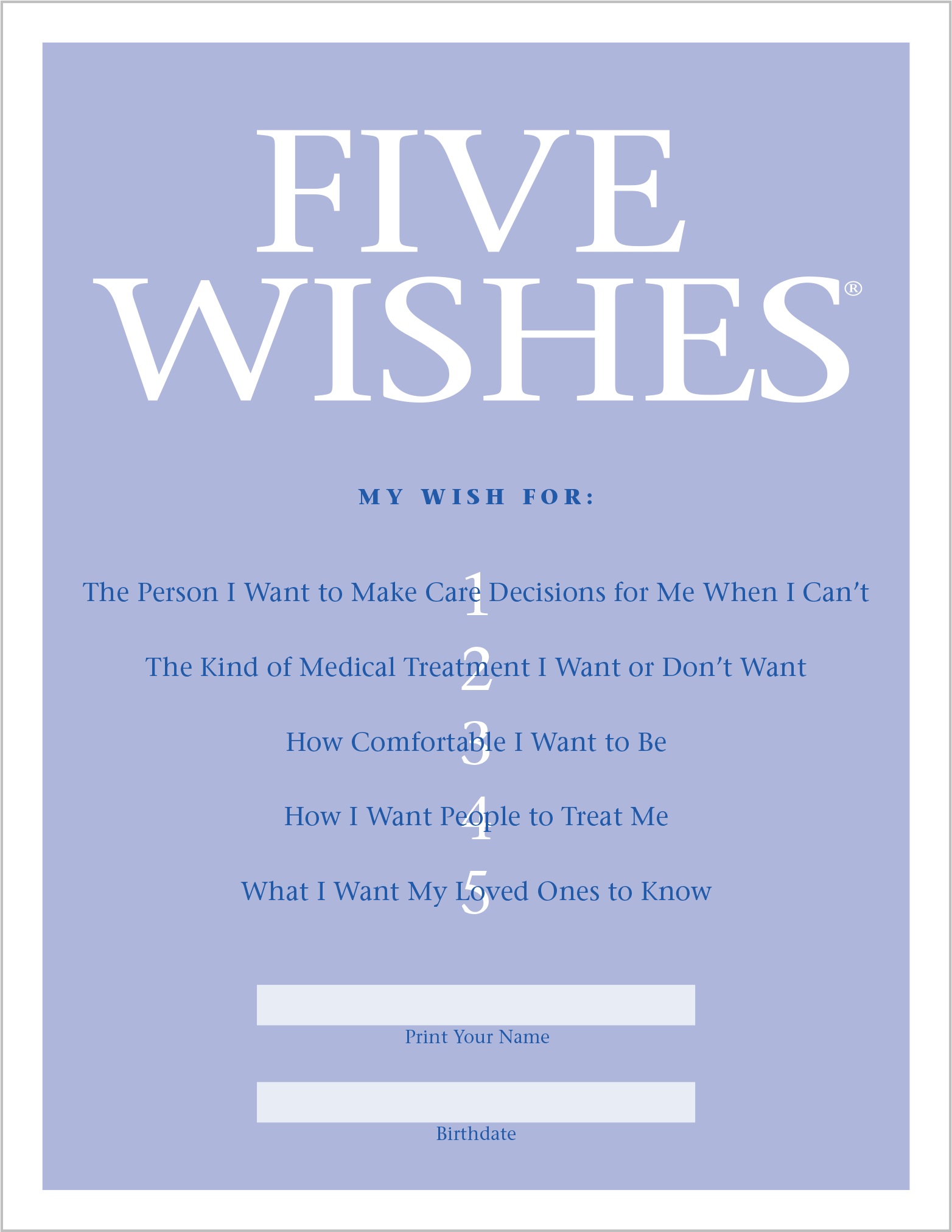 Five Wishes
The original user-friendly advance directive used by more than 40 million people.
As easy-to-use legal document written in easy to understand terms. Available in 30 languages.
"I really appreciate how well the Five Wishes booklet is organized and how gentle the questions are. I have found that Five Wishes is the easiest and most thorough form to use in confronting such a potentially intimidating subject."
-Trisha Jauchler, MS, MA, RDT/BCT, Los Angeles, CA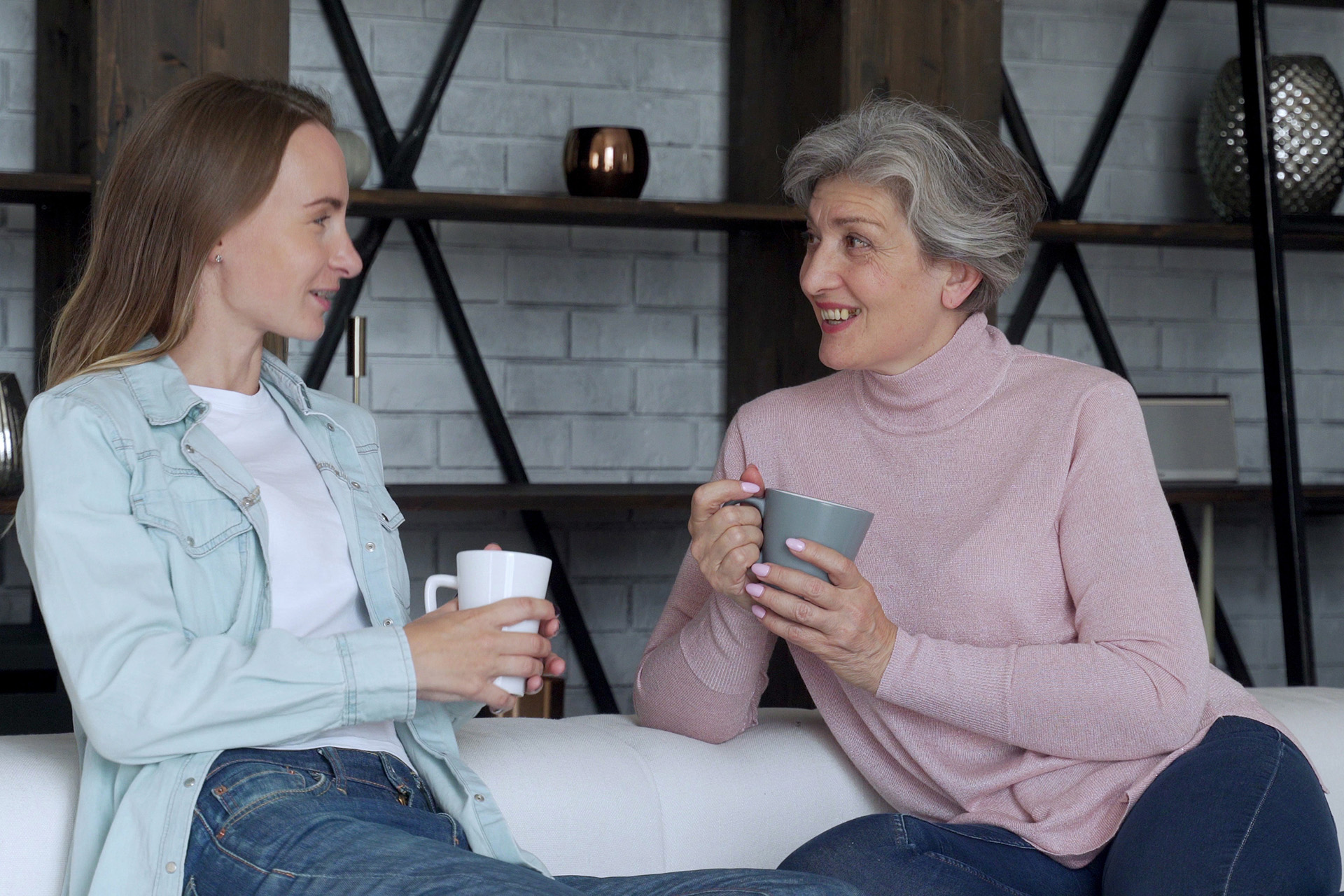 We need to talk
Right-sized packages contain everything you need to kick off the most important discussion your family needs to have. The Starter Kit is sized for a group of up to five adults. The Family Package is for groups up to ten. For a larger family, consider getting the family package and adding another 25 copies to cover everyone.